US30 INDEX TRADING ROBOT
US30 TRADING ROBOT STRATEGY
US 30 Trading Robot is a fully automated trading strategy. Expert Advisor is designed and optimized exclusively for US30 Index ( DJI, DJIA, Dow Jones Index ). EA trading strategy relies on the volatility of Price Action to look for trading signals with a high probability of winning. The US30 Index Trading Robot's strategy has a Fixed Stop Loss setting to reduce risk and protect the account.

US30 Trading Robot Benefits
The Trading Robot was developed by a team of professional traders and developers of algorithmic trading systems. US30 Trading Robot has been thoroughly tested and showed impressive results: high profitability, a large percentage of winning trades with small relative drawdowns. Our Trading Robot can be called a reliable UC30 Automated Trading Robot that you can trust.

US30 Index Trading Robot Features
The trading strategy of the Trading Robot is based on a trend following strategy combined with a scalping strategy. Thanks to a well-chosen and well-executed trading strategy, the US30 Trading Robot makes quite a lot of trades during the day and is suitable for automatic trading within the day and trading between days. All parameters of the Trading Robot are optimized and tested, the important criteria of the trading strategy of the Trading Robot are met: low risks, stable capital gains as a result of trading transactions by the Robot and a high percentage of successful trades.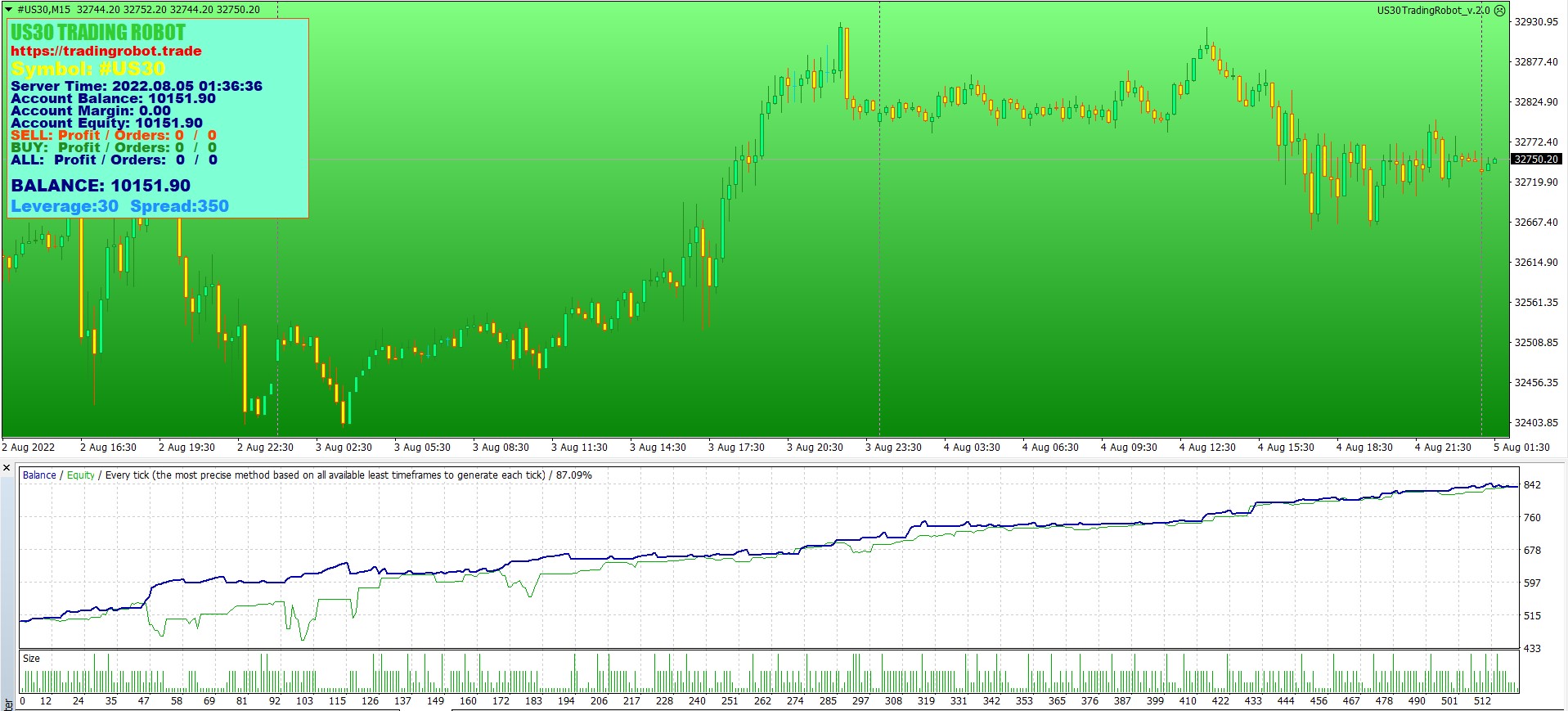 US30 Index Trading Robot Profitability Report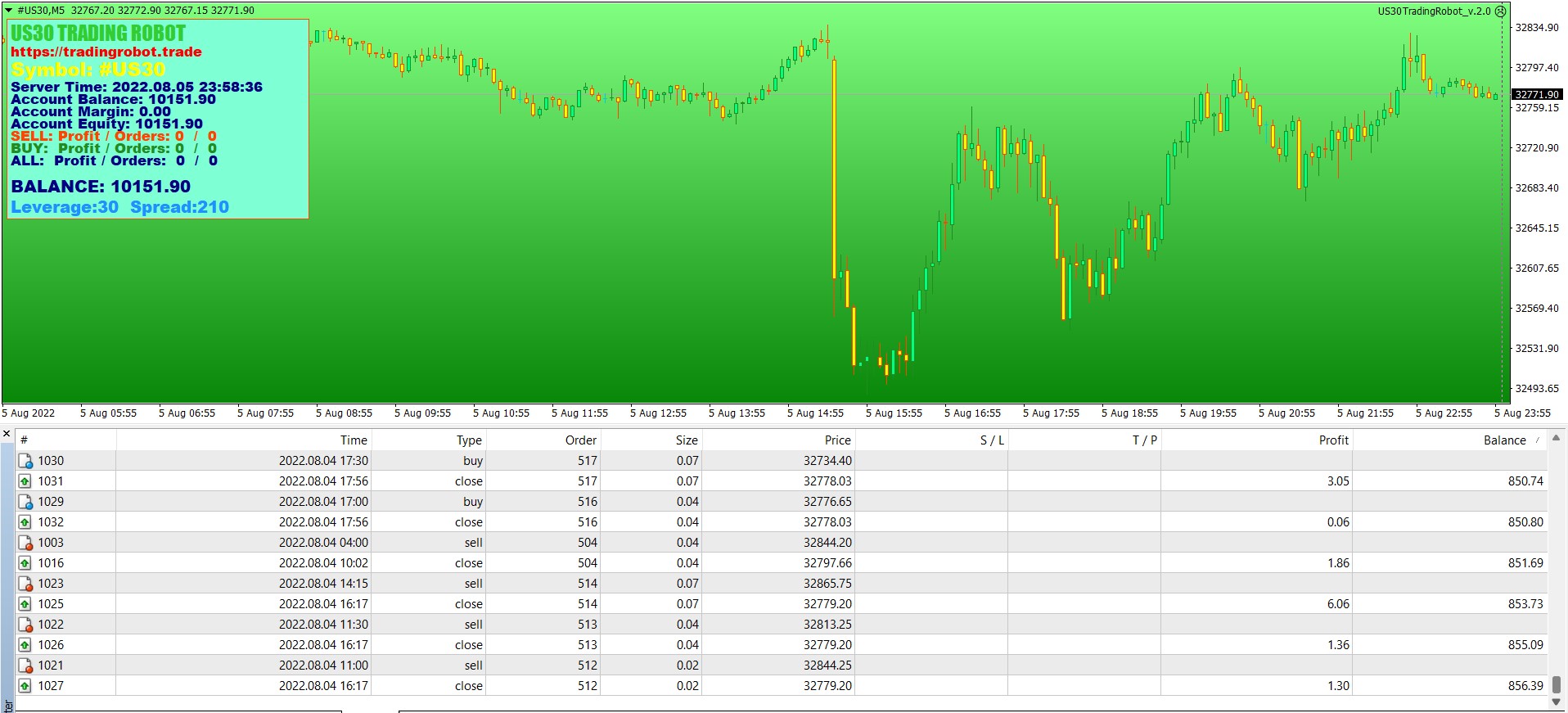 US30 Index Trading Robot
Download version. After payment is made you will get download link. Free technical support via Email, Skype and Teamviewer.
$430
BUYNOW