Forex Robot Renko Cube
Looking for a simple, profitable, easy and secure trading system? This advisor will do the job. Introducing our long awaited, tested and finally released Renko Scalping Strategy system. A fully automated trading system that will allow you to trade any pair easier and more intuitive than ever before. This will be ideal for beginners who want to quickly grow their accounts, as well as professionals who want to trade multiple pairs with large accounts. Renko charts are not only good for eliminating noise and stress in your trading, but they also give you clarity in your charts and easy understanding of the trend. Since Renko charts are very accurate at predicting movements by just tracking the color of the bars, it is much easier to predict the direction of the trend as well. Forex Robot Renko Cube Expert Advisor based on Renko charts analysis shows excellent results!
How Does Forex Robot Renko Cube Scalper Work?
The EA entry points are simple but effective. Renko bars will be the main entry trigger, which are confirmed by artificial intelligence (AI) based algorithms. The robot opens buy and sell positions in the direction of the trend with high accuracy and high probability of winning. The robot has an automatic money management system and a risk management system.
Forex Robot Renko Cube Backtest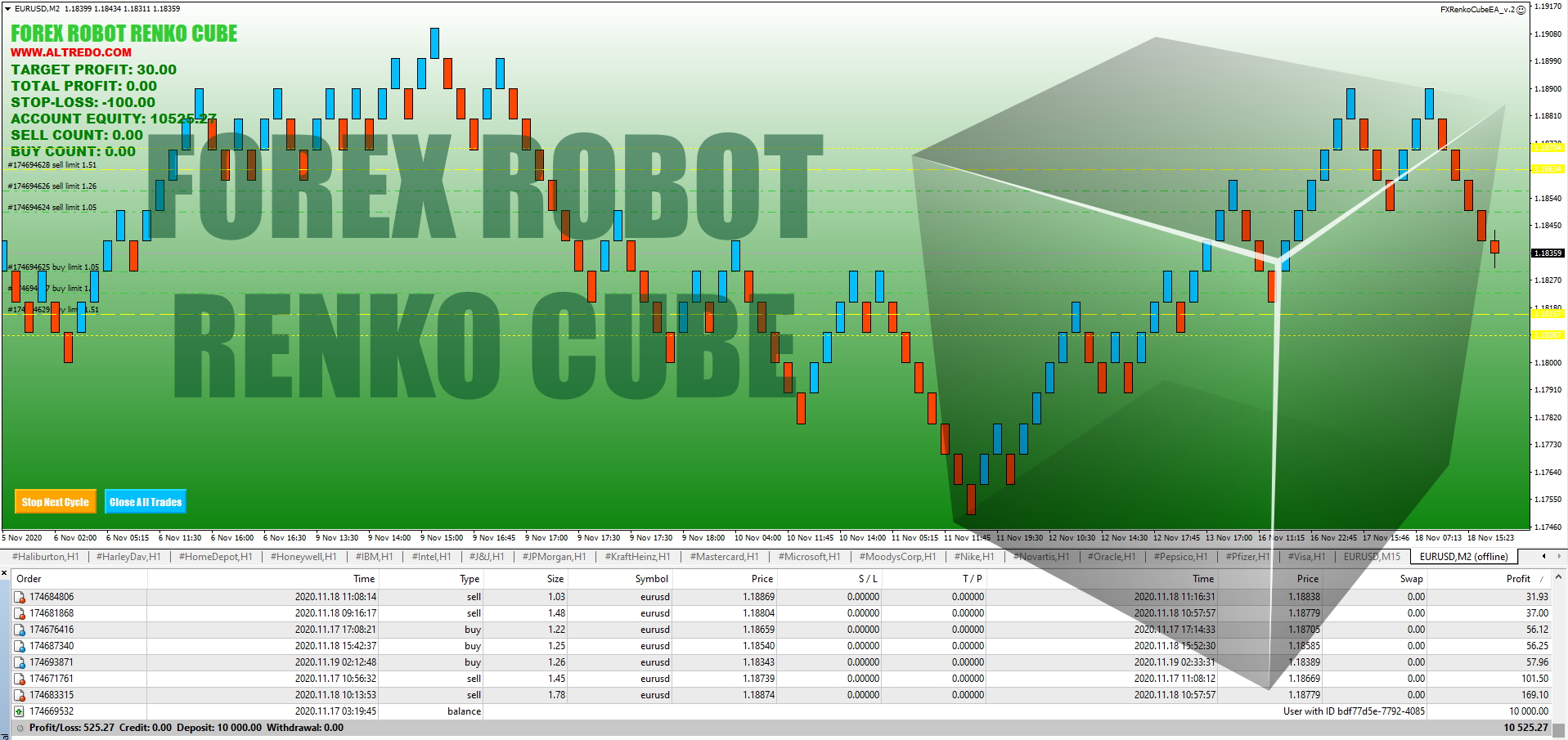 Download version. After payment is made you will get download link. Free technical support via Email, Skype and Teamviewer.
$430