Forex and Bitcoin Probabilistic Signals Indicator
▶️ Probabilistic Forex and Bitcoin Signals Indicator based on Self-Organizing Maps (SOMs, Kohonen Map) automatically analyzes real-time market data and separates data into specified number of categories (clusters) and generates trading signals. Kohonen's maps are helpful to localize profitable intraday patterns, and they generally make possible to achieve higher performances than any other strategy.
▶️ Generates sound alert, send e-mail and signal notification to mobile devices (tablet, Android, iPhone) then trading signal occurs.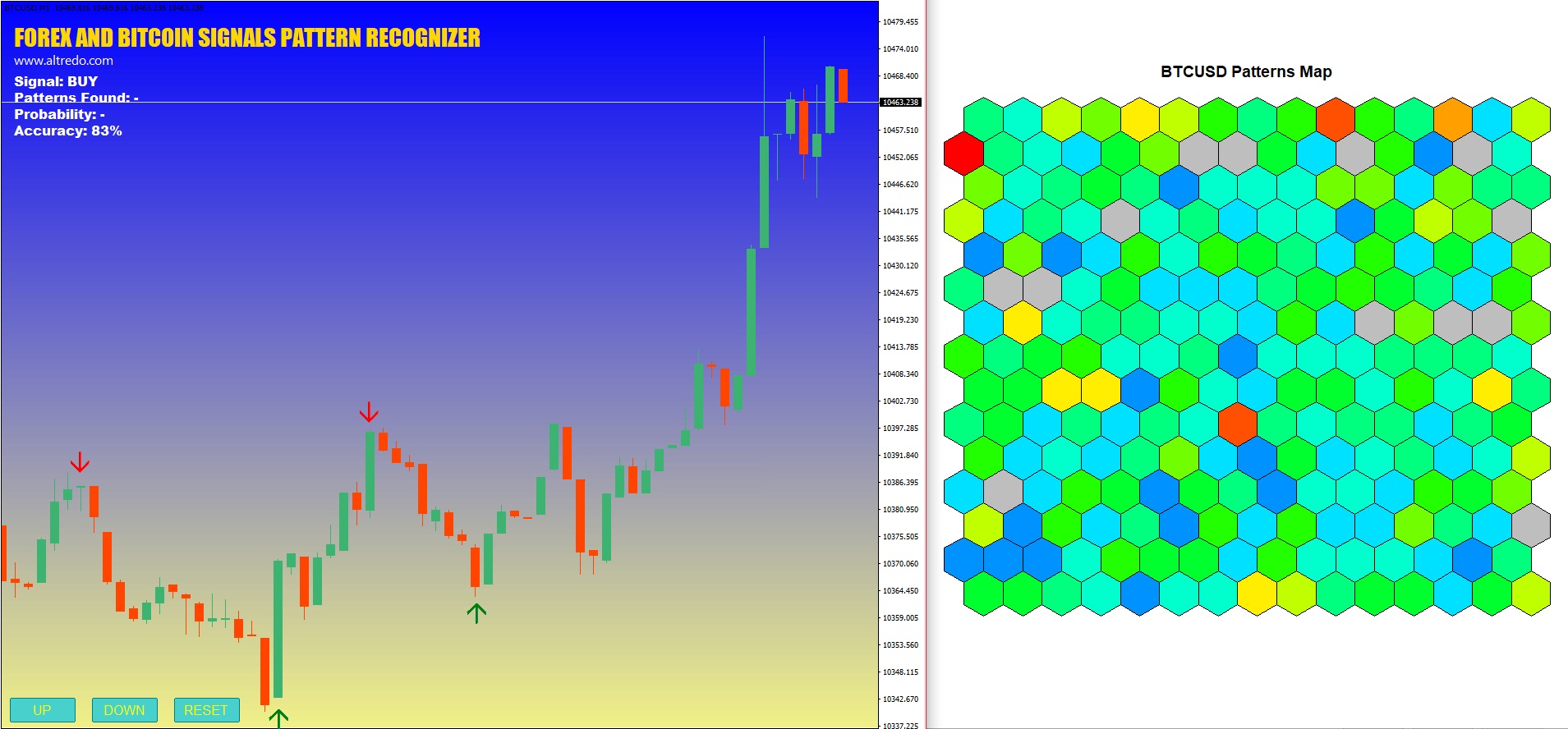 PROFITABLE FOREX AND BITCOIN SIGNALS

Its advanced features & settings provide more accurate and profitable signals for a more reliable trading experience.
USER EXPERIENCE

The Live Signals are delivered through an easy-to-follow live graph and has unique Filter feature for more accuracy.
ALERTS&STATUS

When a new signal is available you will hear an alert sound. Works with practically any broker giving you the freedom to trade with whoever you are comfortable with.
Download version. After payment is made you will get download link. Free technical support via Email, Skype and Teamviewer.
$360