Trading Robot Orange Juice
Trading Robot Orange Juice is designed for automatic trading of Orange Juice assets. The robot is based on an advanced strategy and technical analysis indicators, and is able to automatically efficiently and with a minimum delay analyze the price movement of the Orange juice asset, as well as historical data, trading volumes and the news factor and make a decision to buy or sell an orange juice asset, conducting transactions with the maximum profit factor and minimal risk.
Trading robot Orange juice has a set of ready-made optimized parameters, which makes the robot's performance optimal in terms of maximizing profits and minimizing risk.
Trading robot Orange juice is equally nailed during the trend movement of prices for orange juice, as well as during highly volatile price movements and flat.
Trading Robot Orange Juice How It Works
The following factors influence the price of commodities in commodity
▶️ Markets, including orange juice:
▶️ Juice production volumes;
▶️ Harvest of oranges;
▶️ Market demand;
▶️ The amount of stock in warehouses at the moment;
▶️ Exchange Rates;
▶️ Political factors;
▶️ Force Majeure;
▶️ Local and global crises.
▶️ The robot is designed to work on the MT5 platform.

Oil Robot Backtest and Performance
Algo Trading Robots
Algorithmic trading or algo trading is trading using so-called robots or advisors, mathematical algorithms that can predict the behavior of a currency pair with high accuracy. Expert advisors or algo trading robots are at the peak of popularity today, because automated trading saves time, effort and nerves, does not require deep market knowledge and is suitable even for beginners.
Three Reasons To Choose Orange Juice And Start Investing In It As A Trading Asset
The orange juice trade has become popular all over the world and the trading volume continues to grow. As one of the most popular fruit juices in the world, the orange juice trade attracts many market participants, which include farmers, processors, storage facilities, market makers and arbitrageurs. Various financial instruments such as futures and options are available for trading orange juice. The exchange trades frozen concentrated orange juice.
3 Reasons You Might Invest in Orange Juice Investors might want to consider the following reasons for investing in orange juice:
✅ Bet on Global Warming;
✅ Bet on Emerging Market;
✅ Demand Inflation Hedge.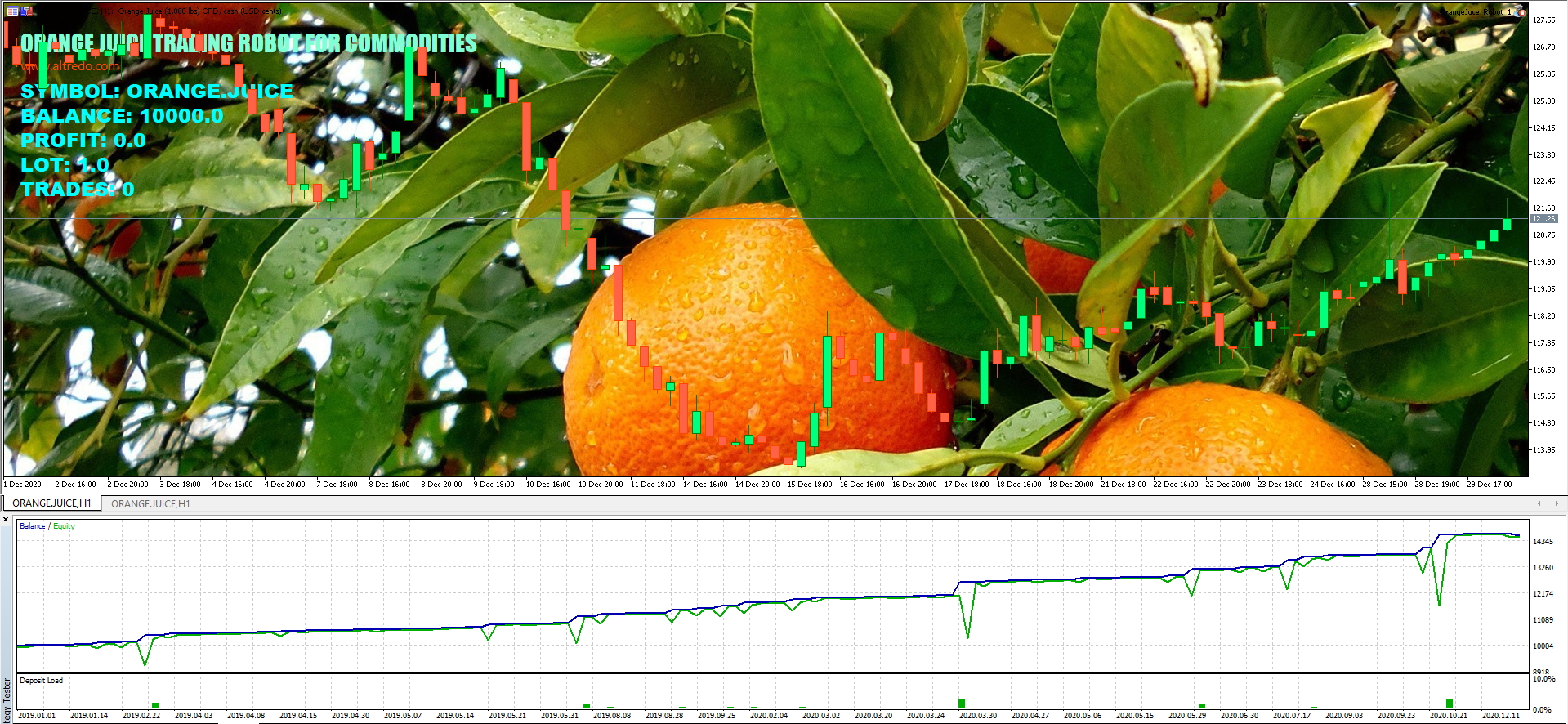 Download version. After payment is made you will get download link. Free technical support and free updates are included.
$430