Forex Robot Crystal Win

high-quality trading robot
How does the Forex Robot Crystal Win Work?
Forex Robot Crystal Win is a fully automated program (trading robot, advisor) performing trade transactions on the currency market in accordance with the specified algorithm and trading settings.
Forex trading can be a complex and overwhelming task for many individuals, especially those who are new to the market. This is where Forex Robot Crystal Win comes into play. This automated trading solution has been designed to take the stress out of Forex trading by doing all the hard work for you. With its advanced algorithms and cutting-edge technology, it has the ability to analyze market conditions in real-time and execute trades with precision.

Forex Robot Crystal Win Trading Strategy Description
Forex Robot Crystal Win uses three scalping strategies to determining entry points, which increases the efficiency of trading. Placed orders are closed much faster and there are much more of them, which ensures a smooth growth of the deposit with small drawdowns. Multicurrency trading is used with individual settings for each pair, which ensures diversification of trades and reduction of risks, this is due to the fact that for each pair we trade significantly reduced in lots compared to a single-currency strategy, and periods of large drawdowns all pairs do not match at the same time.

Key Features
The key feature of the Forex Robot is its algorithm, which implements trading strategy with maximum security for the deposit.
Forex Robot Crystal Win along with developer support is a high-quality trading robot for trading in the currency market (forex robot) that brings stable profits in the long term.
We highly recommend Forex Robot Crystal Win for anyone looking for a reliable and profitable Forex trading solution. Its advanced technology, user-friendly interface, and dedication to customer support make it the ideal choice for both new and experienced traders.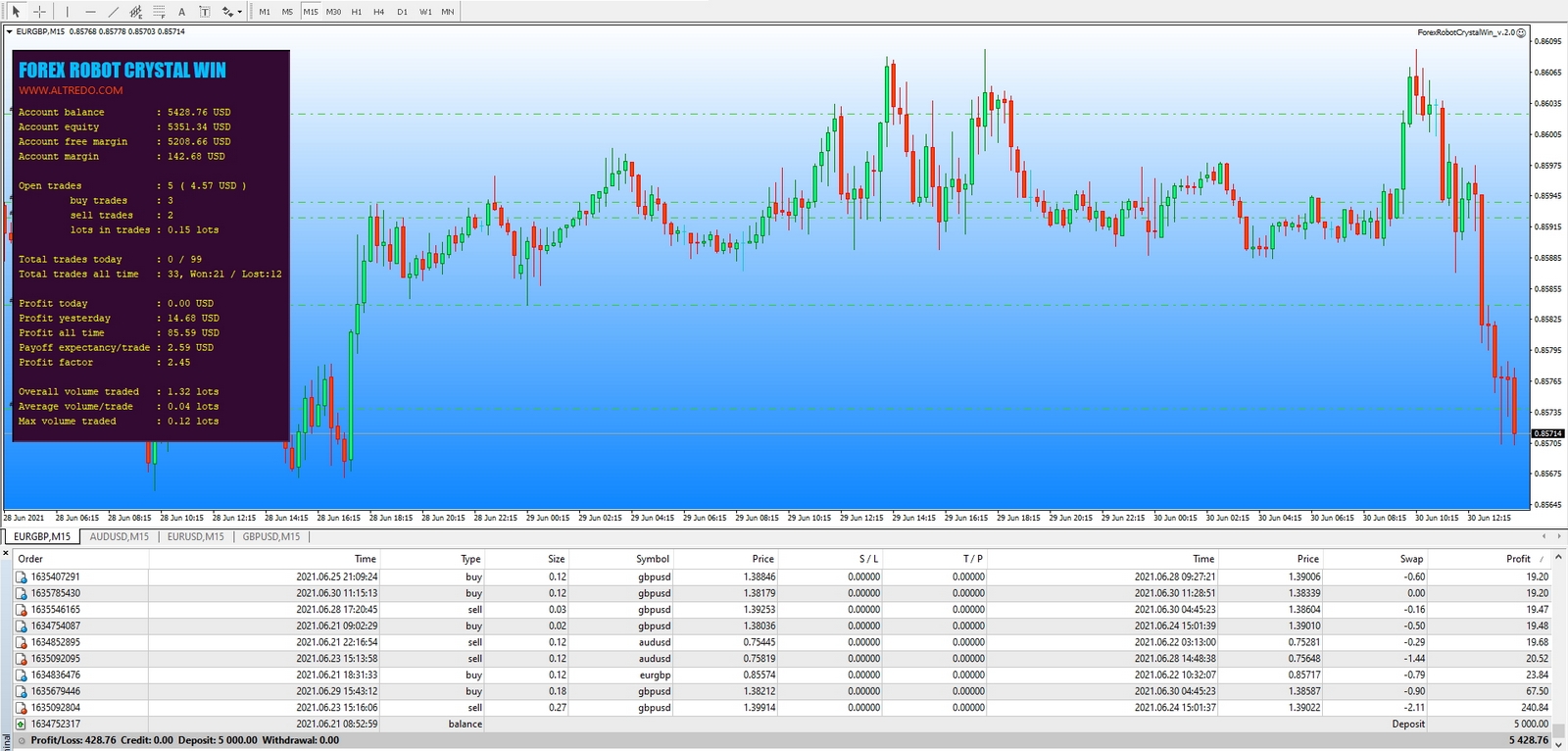 Forex Robot Crystal Win EA.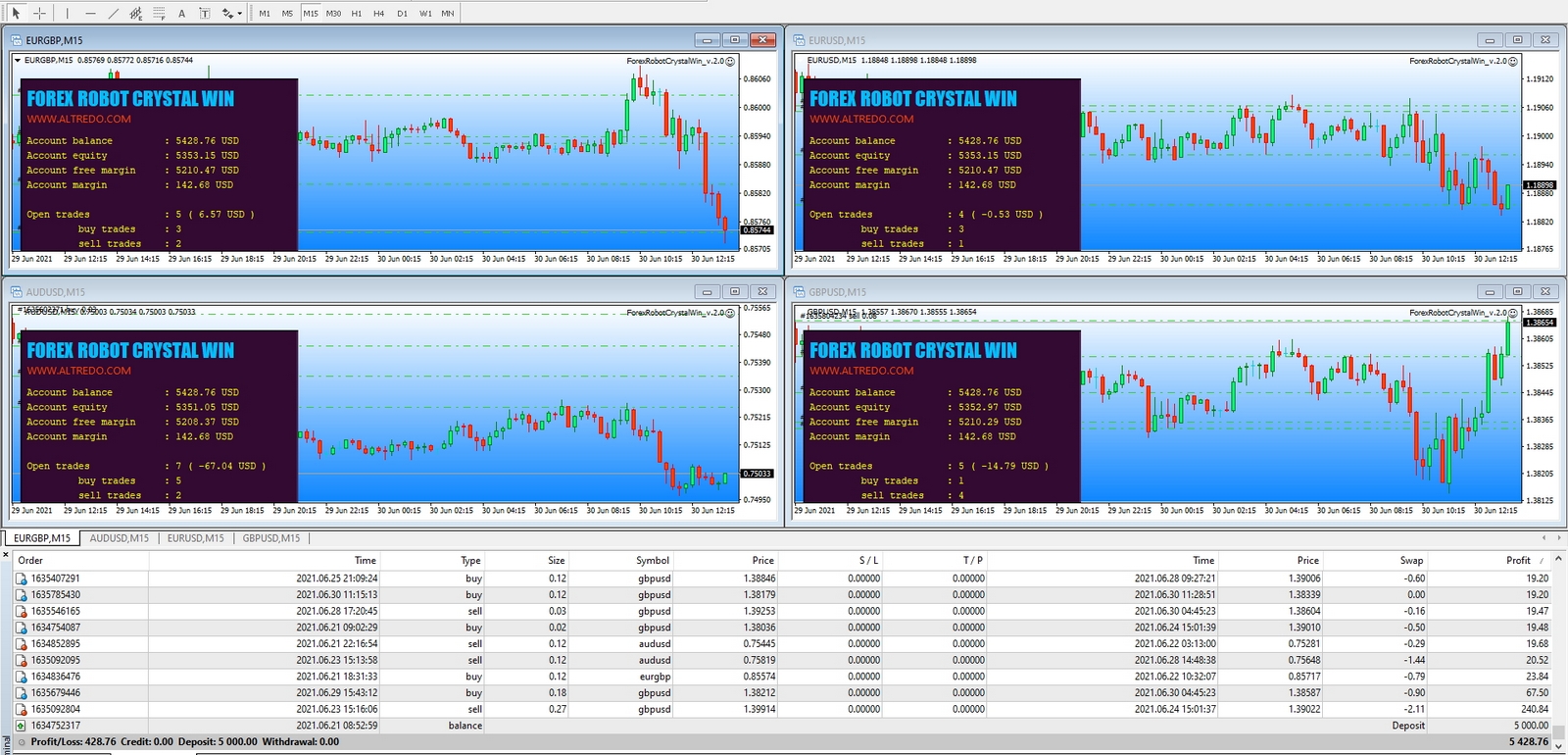 Forex Robot Crystal Win EA.
Download version. After payment is made you will get download link. Free technical support via Email, Skype and Teamviewer.
$430
BUYNOW