GOLD PREDICTION AND SIGNALS Indicator
GOLD PREDICTION AND SIGNALS Indicator FOR TRADINGVIEW
Gold Forecast and Analysis
The Indicator is designed to predict the movement of Gold (XAUUSD, XAU) prices, as well as trend reversal points. The predictive model of the indicator is based on a combination of classic trend analysis using popular indicators Bollinger bands and Moving average with correlation analysis of precious metals prices. This model takes into account the influence of the set market factors on the formation of a trend of the trading asset Gold .
This approach qualitatively improves the predictive model and filters out signals.

Gold Prediction and Signals Indicator Benefits
The Gold Prediction and Signals indicator can help analyze the dynamics of Gold price movements in the face of market uncertainty, and also form the basis trading strategy. Also, this indicator can help realize the benefits of an existing trading strategy by supplementing it. The indicator will be useful for active traders trading Gold both intraday and between days. Recommended timeframes: 1H, 2H, 3H, 4H.

Gold Prediction Indicator Features
GOLD PREDICTION AND SIGNALS INDICATOR

works with the Tradingview platform.
When you purchase the GOLD PREDICTION AND SIGNALS ​INDICATOR, you will receive the

source code

for this indicator.
The software package includes a service for installing the Indicator on your computer.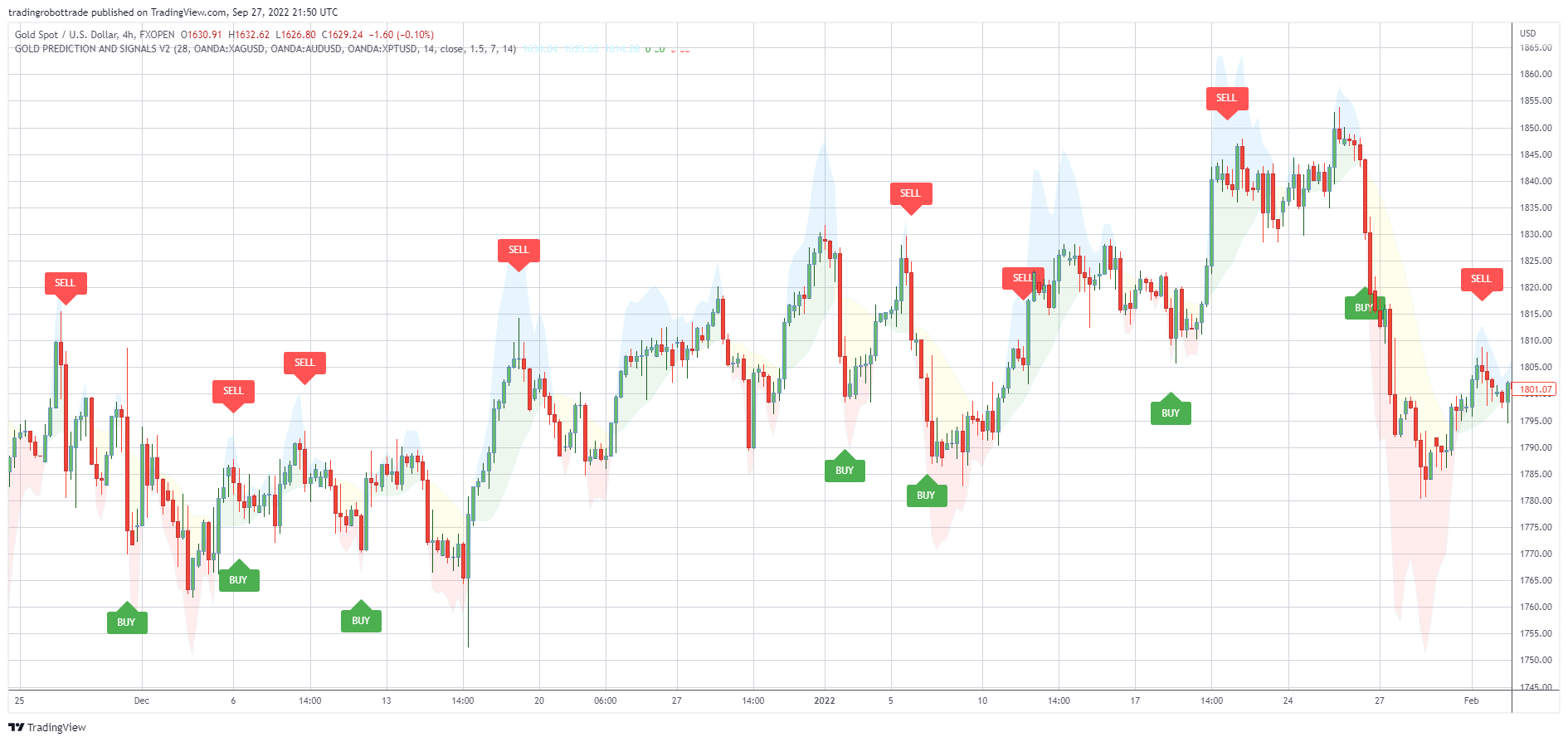 Gold Prediction and Signals Indicator.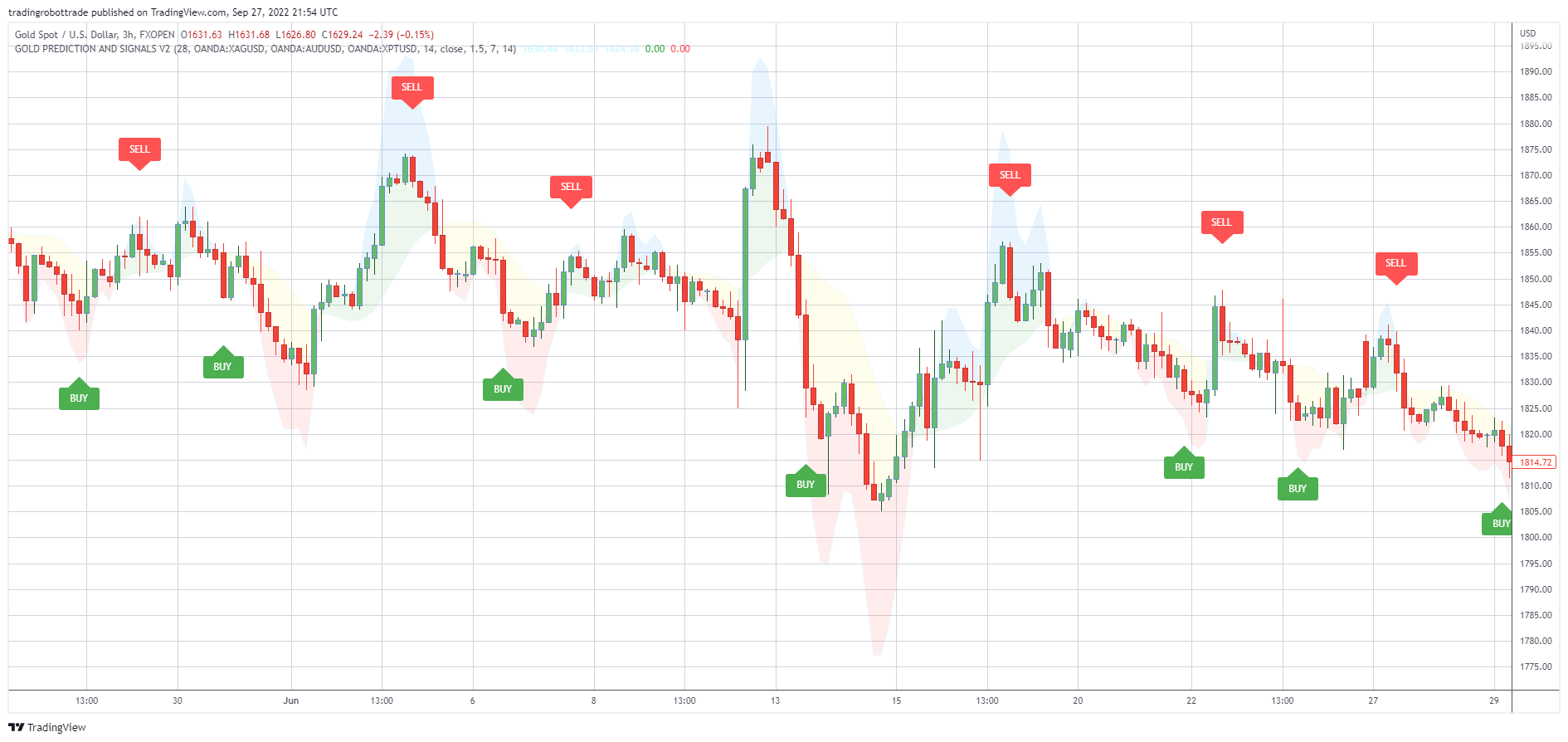 Gold Prediction and Signals Indicator.
Download version. After payment is made you will get download link. Free technical support via Email, Skype and Teamviewer.
$430
BUYNOW