Forex Algo Trader Robot
Forex Algo Trader Robot is a powerful and fully automated forex expert advisor that offers reliability, dependability and high effectiveness for all of its users. It is one of the most sophisticated FX Robots on the market today.The team of engineers are constantly monitoring the performance of this trading system to make sure that it is optimized for you. This Forex Robot has been developed by a team of experts to ensure that it is the perfect trading solution for you.
👉High Quality Forex Algo Trading Robot
🔰 High Average Winning Rate
💵 Monthly 4000-4500 Pips Target
🔰 Safe your equity long time
🔰 Low risk in trading
💲 Benefit from the best quality strategy-based forex robot
📈 Algo trading is a state-of-the-art technology that used computer programs called algorithms to make trades. It involves the formation of algo-trading strategies and predefining then into the algorithms to ensure that the computers become sufficient enough to execute the trades on their own, based on the strategies. The extensive benefits of algo trading robot include high-speed trade execution, accuracy and the profitability.
💲 Because of the high-end technology and the benefits, algo trading in forex is quite profitable.
✅ The forex algo trading robot is profitable for the institutional investors and the retail investors.
Algorithmic trading is the process of using computers programmed to follow a defined set of instructions for placing a trade in order to generate profits at a speed and frequency that is impossible for a human trader. The advantages of algo trading robot inforex are related to profitability, accuracy, and speed. Algorithmic trading is an advanced form of automated trading, often used by large hedge funds and investment banks, and investors. Forex Algo Trader (algorithmic trading) Robot EA is designed to automatically detect trading opportunities, enter trades, manage positions and then close trades.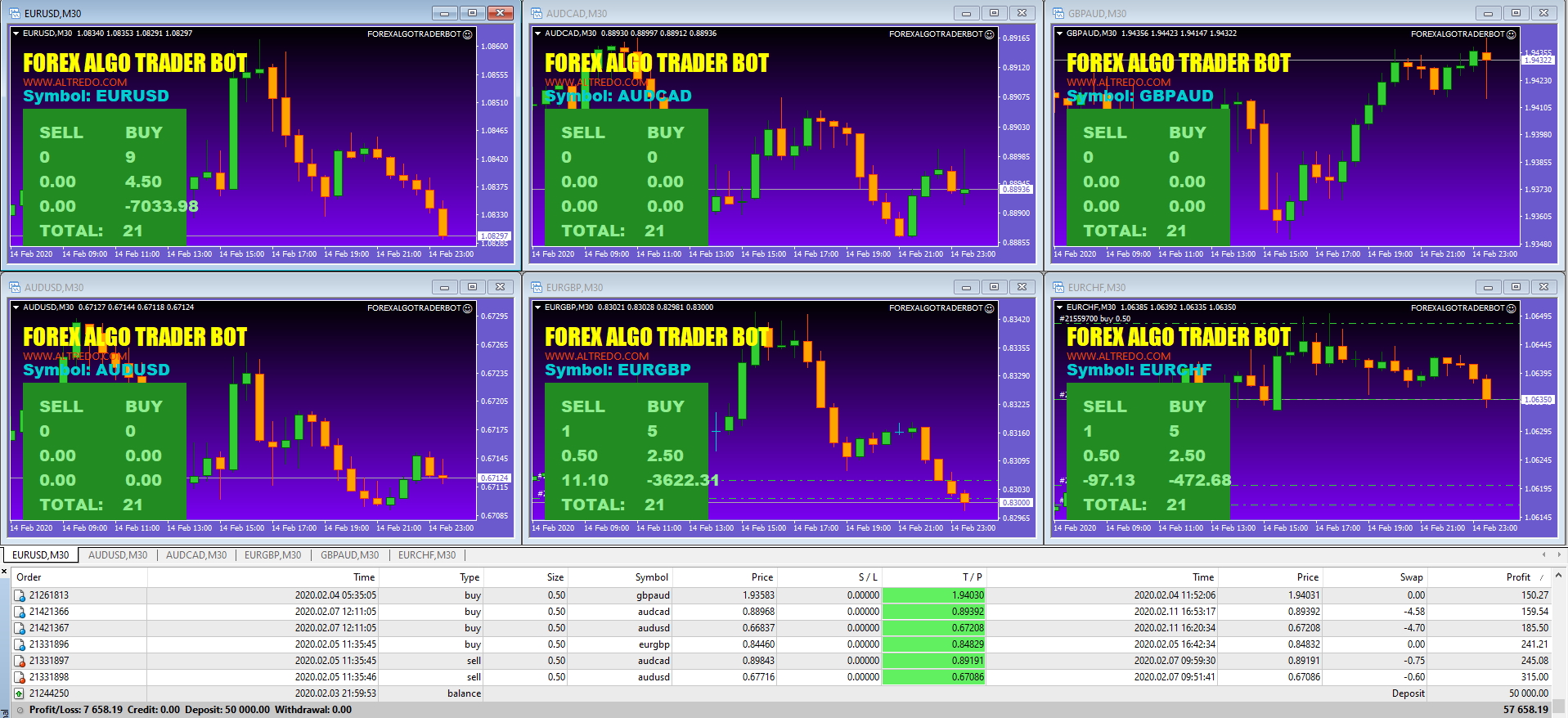 Download version. After payment is made you will get download link. Free technical support via Email, Skype and Teamviewer.
$430