Forex Indicator Volcano
What is Forex Indicator Volcano
Introducing a new masterpiece for Forex currency traders from Altredo developers. New Signal Indicator and Forex (Currencies) Trend Direction Predictor Forex Volcano Indicator. Forex Indicator Volcano is non-repainting.
The Forex indicator works on the Metatrader 5 (MT5) platform.
Forex indicator predicts trend reversal points (trend reversals), accurately identifies entry points in positions with the highest profit forecast. Also, the Forex Indicator predicts the direction of the continuing trend, which makes it possible for the trader to take the maximum profit from each position, not to leave the position ahead of time when the price moves in a direction favorable for the trader.
The Forex indicator Volcano also has a window for indicating the current volatility and indicating a change in the direction of the trend. The indicator is optimized for intraday trading and for trading between days.
The indicator implements the newest and most advanced price movement forecasting algorithms based on the most advanced mathematical models.
Why we recommend choosing Forex Indicator Volcano
The Forex Indicator Volcano is based on a system of filtering and clarifying signals, as well as an algorithm for forecasting price movements and forex trends, which makes our Forex indicator a necessary tool-program for a trader who is determined to win trading in the Forex market.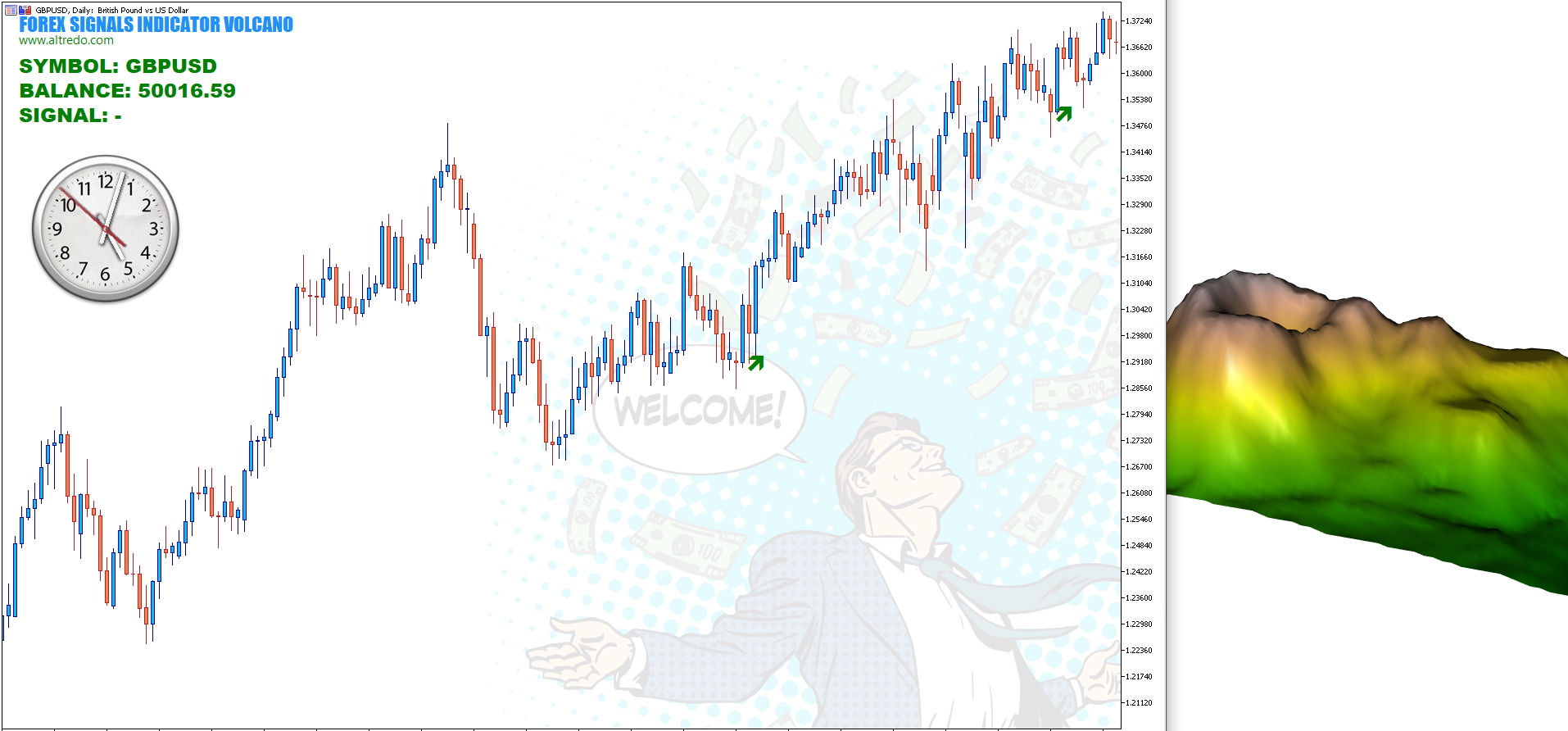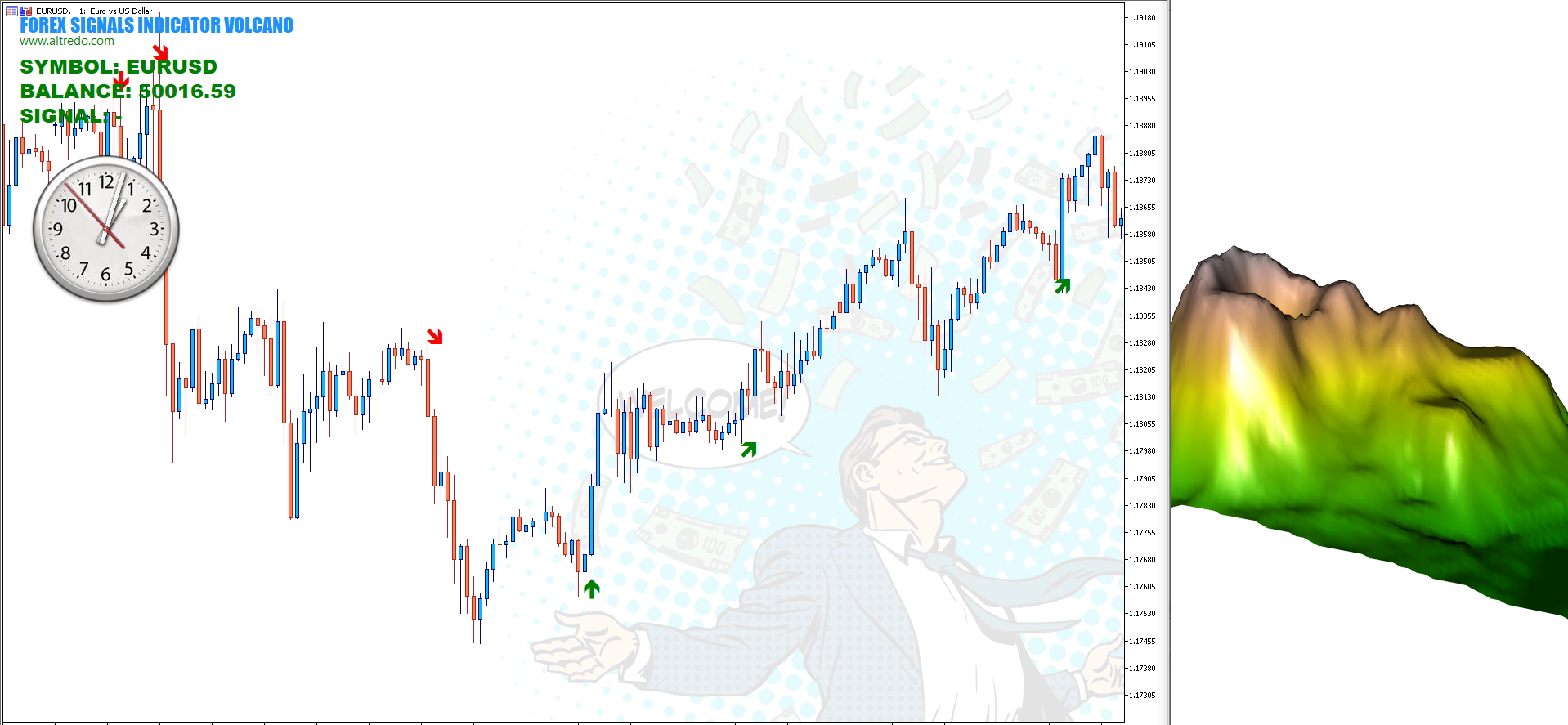 Benefits Forex Indicator Volcano
Forex Indicator can be used to complement your trading system, improve its accuracy and efficiency. Also, our Forex Indicator can be the basis of a new trading system, given its accuracy and trendiness, it can be extremely useful for both a beginner currency trader (Forex) and a professional trader.
Forex Prediction Indicator Features
Our forex indicator can be used to trade all currency pairs, timeframes: 15 minutes, 1 hour, 4 hours, 1 day. It is equally effective for intraday trading and for trading between days. The spread size does not affect the performance of trend forecasts and indicator signals.
Download version. After payment is made you will get download link. Free technical support via Email, Skype and Teamviewer.
$360