Automated Robot For NASDAQ 100 Index Trading
The Trading Robot is a software product created for profitable trading of the NASDAQ 100 index in full autopilot mode, that is, fully automatically. The Nasdaq 100 algorithmic trading robot automatically analyzes market data in real time, such as stock index quotes, news, data of main technical indicators and, in combination with an innovative trading strategy developed, predicts the direction of the trend with high accuracy. Then the Nasdaq Robot takes off trading positions with the maximum potential for gain. The Nasdaq 100 trading robot has a deposit protection system, a built-in stop-loss and take-profit. All robot parameters are easy to use and optimized for trading with the highest possible profit.
The robot is designed to work on the MT5 platform.
NASDAQ 100 Trading Robot Strategy
✅ The Nasdaq 100 Trading Robot Strategy is a combination of a trend and scalping strategy.
✅ The purpose of this strategy is to trade the asset of the Nasdaq 100 index stably profitably over a long period of time.
✅ Also, the trading strategy is developed and optimized in terms of the minimum risks of the trading process for equity / balance.

Reasons to Trade the NASDAQ 100 Stock Index
The NASDAQ 100 is one of the world's leading stock indices and is popular with traders and investors.
NASDAQ 100 Trading Robot Performance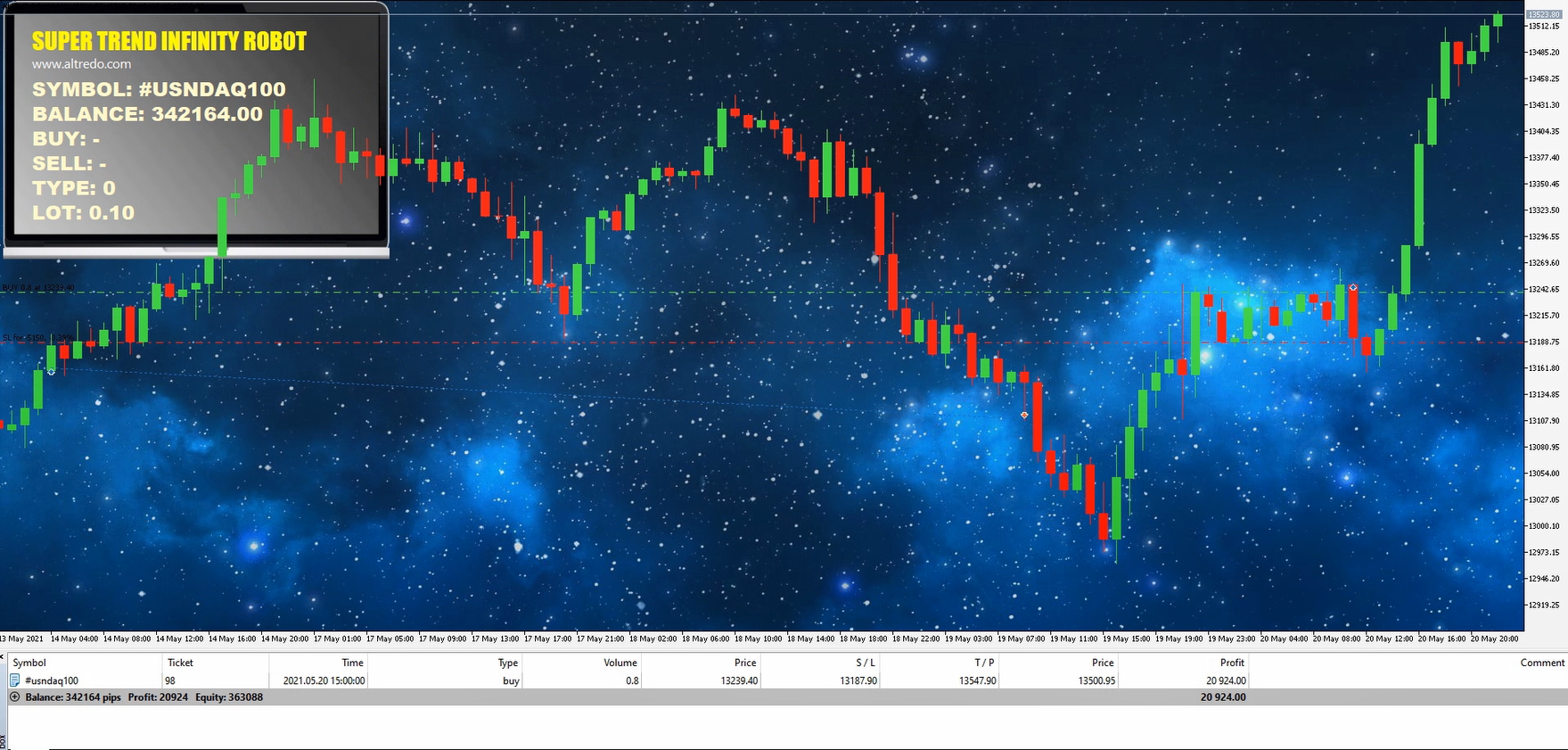 NASDAQ 100 Stock Index
NASDAQ 100 is a modified weighted index, which tracks over 100 of the largest non-financial companies listed on the stock exchange NASDAQ. The presence of the most famous technology companies in the index has led to the fact that that the index is perceived as an index of "technologies". This index includes such industry giants as: Amazon, Apple, Tesla, Alphabet (Google), Facebook, Cisco, Intel, Microsoft, Adobe, Netflix. Almost all companies included in this index, combine innovation, high growth rates, global attractiveness and liquidity in one basket. All this made the NASDAQ-100 a kind of "barometer" of technological sector and a popular financial instrument among investors.
Download version. After payment is made you will get download link. Free technical support and free updates are included.
$430