TRADESTATION ROBOT
AUTOMATED TRADING WITH TRADESTATION
What is Tradestation Trading Robot
TradeStation (TS) automated trading strategy robot built using EasyLanguage works for short-term currency trading.
Strategy Profit factor 4.9.
TS Easy Language extremely robust and reliable automated strategy.
This automated trading strategy is ideal for a "set and forget" fully automatic approach.
Main Features of the Tradestation Robot
Tradestation Robot is a software package that includes strategy and add-on automation tool to Tradestation that allows you to auto-trade Stocks, Forex, Commodities, Indices, Futures, Cryptocurrencies.
Has Stop-Loss and Take-Profit.
Easy to use.
Tradestation automation tool, trading robot.
What Strategy Does the Tradestation Robot Use?
The Tradestation Automated Trading Robot software package includes a strategy that we have thoroughly tested and which has shown excellent results throughout the tests and backtests conducted.
The built-in trading strategy is trend following, it uses a sophisticated combination of the most popular technical indicators (trend indicators, volume, Price Action Indicator, oscillators and others). The actual number of indicators and their names that are used in the Tradestation Trading Robot strategy supplied as part of the software package, may change depending on the update version.
For an additional fee, we offer you coding services (using programming languages) and programming your own trading strategy and automating it with Tradestation Trading Robot.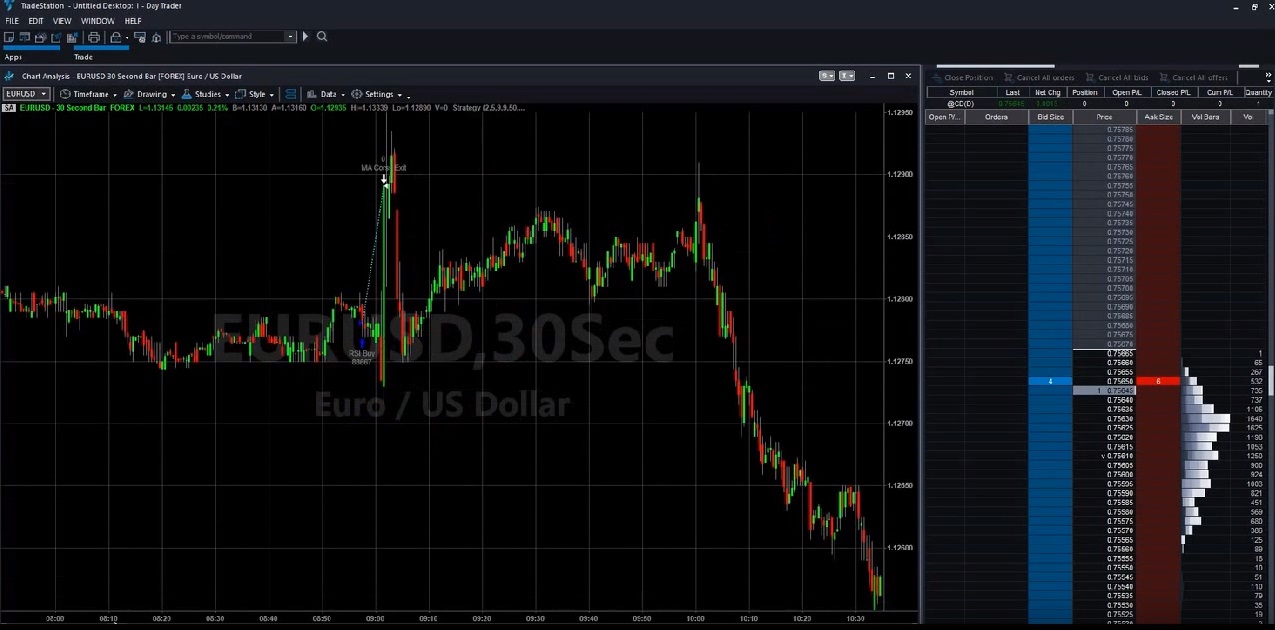 Tradestation Trading Robot.
Download version. After payment is made you will get download link. Free technical support via Email, Skype and Teamviewer.
$1500
BUYNOW