Currencies Portfolio Trading Robot
▶️ FOREX PORTFOLIO TRADING ROBOT,
▶️ MARKET NEUTRAL LOW RISK STRATEGY,
▶️ Based on quantitative analysis, which rely on mathematical computations and number crunching to identify trading opportunities,
▶️ Takes advantage of modern technology, mathematics and the availability of comprehensive databases for making rational trading decisions,
▶️ Trades 6 currency pairs in the same time,
▶️ Fully optimized and profitable forex robot ea.

Currencies Portfolio Trading Robot
💰 Currencies (Forex) Portfolio trading, which can also be called basket trading, is based on the combination of different currencies.
💰 The concept behind portfolio trading is diversification, one of the most popular means of risk reduction.
💰 By a smart asset allocation traders protect themselves from market volatility, reduce the risk extent and keep the profit balance.
💰 Well-Diversified Currencies Portfolio is built using advanced mathematical model:
✅ Reduced Risk Strategy,
✅ Consistent Profit,
✅ Accurate Entries,
✅ High Frequency Trading Algorithm,
✅ Many Trades Per Day,
✅ Trades 6 Currency Pairs In The Same Time.

Currencies Portfolio Trading Robot Real Account Report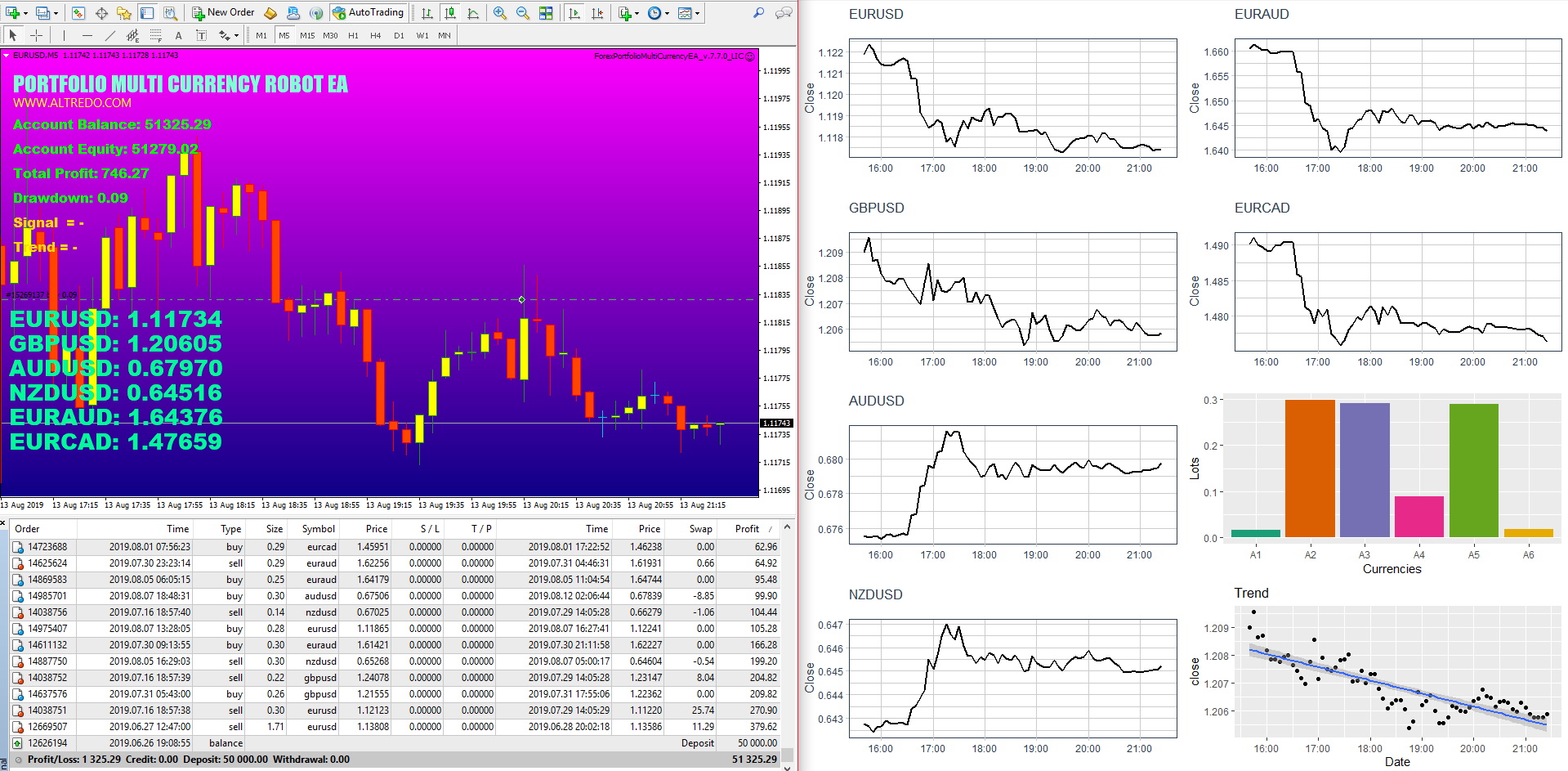 Download version. After payment is made you will get download link. Free technical support via Email, Skype and Teamviewer.
$770