Forex Indicator Rainbow Signals
▶️ Forex Indicator Rainbow Signals is a trend indicator that gives entry signals in the form of arrows, based on moving averages. Signal indicator forex Rainbow displays on the price chart of a currency pair signals about the intersection of two moving averages in the form of arrows. In this case, the space between the moving averages is colored depending on the relative position. The indicator settings allow you to configure the parameters of the moving averages, display signals both at the moment of the direct crossing of the moving averages, and after the current candle is closed.
▶️ Additionally, sending signals to e-mail is implemented.
▶️ Works on Metatrader 4 (MT4) platform.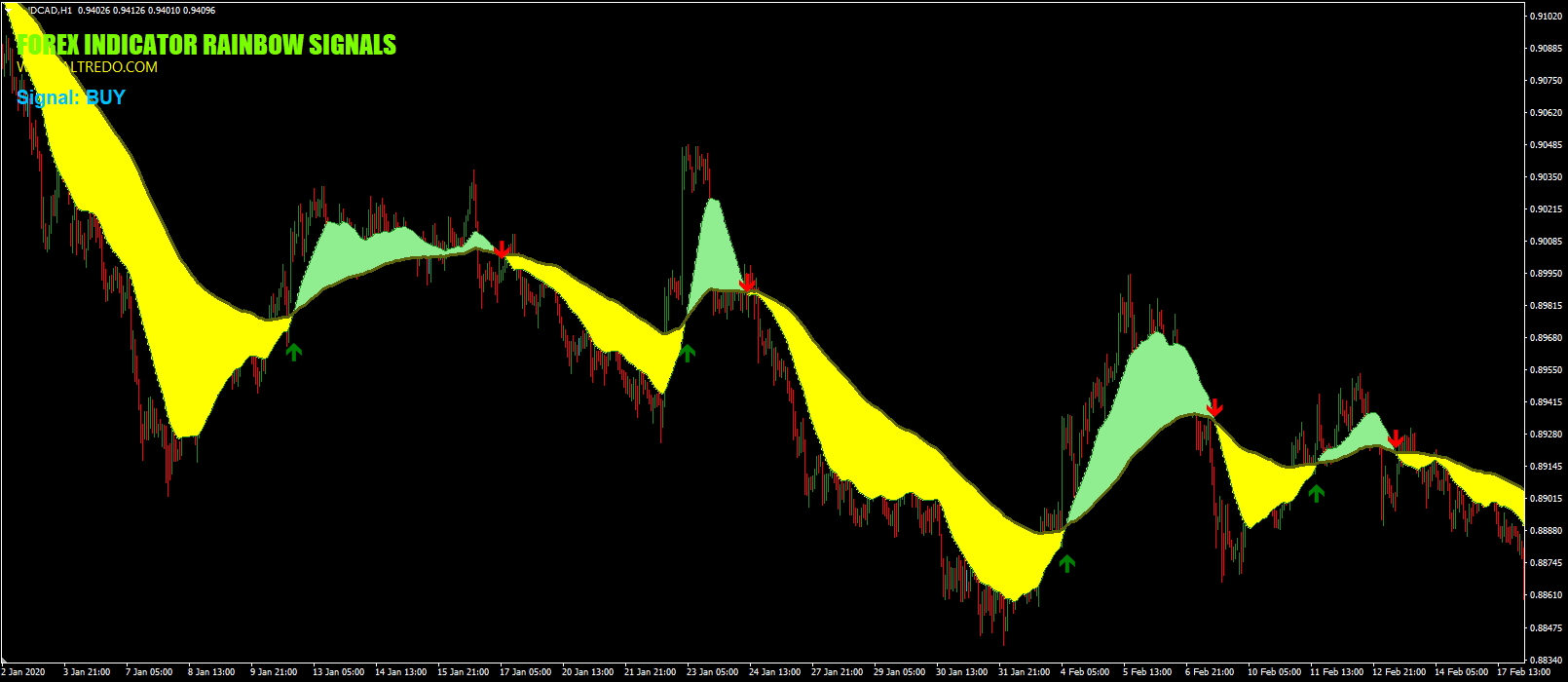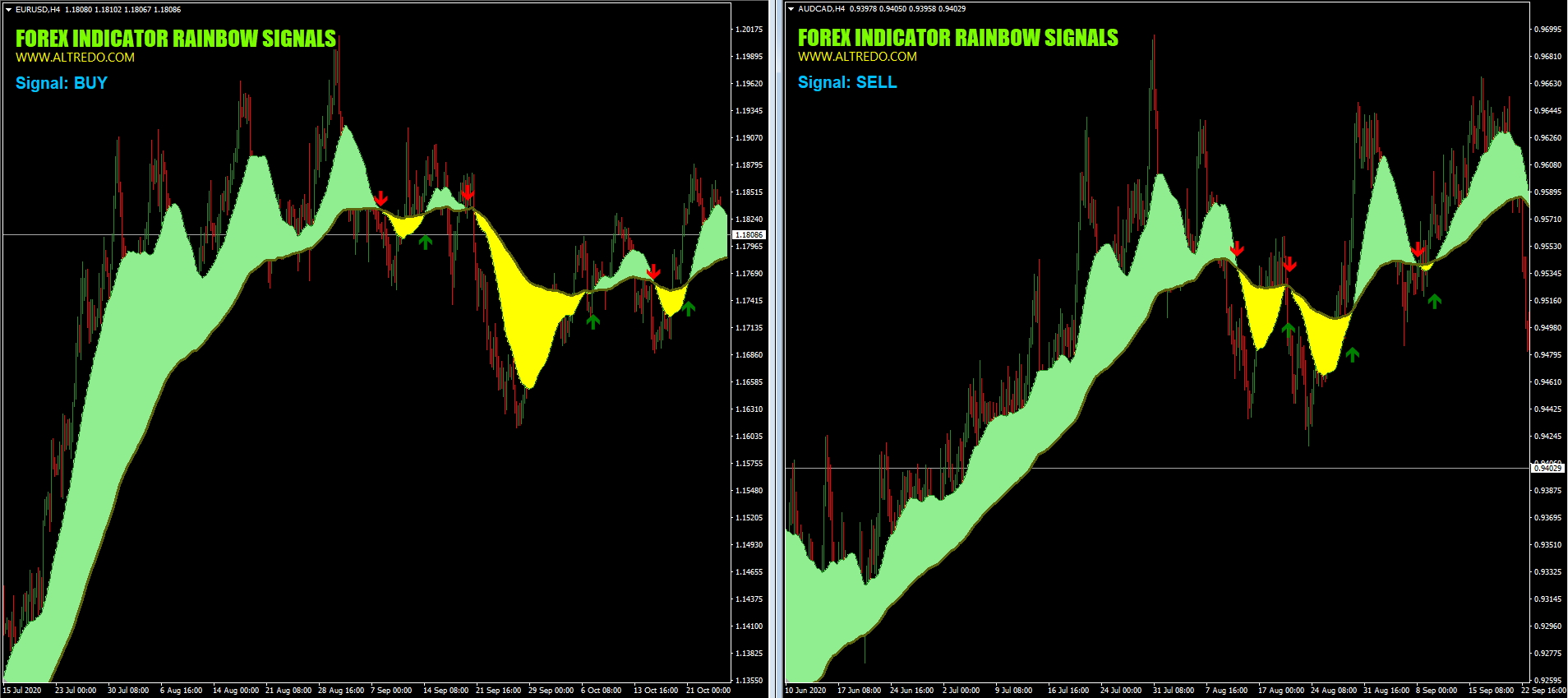 Download FREE Now!